Leatherman bonding – On Mount St. Helens!
Categories:
May 30, 2014
Our Product Development Team had quite the adventure this past weekend as they took team bonding to a whole new level. After a night of camping filled with great conversation (only some work related), a warm campfire, food, beers, lots of games and stories the group took of for a big day filled with hiking starting at the Marble Mountain trailhead on Mt. St. Helens. The climb was a tough 12 miles with 5,500 feet of elevation gain to end them with breathtaking views of Mt. Rainer, Mt. Hood and Mt. Adams.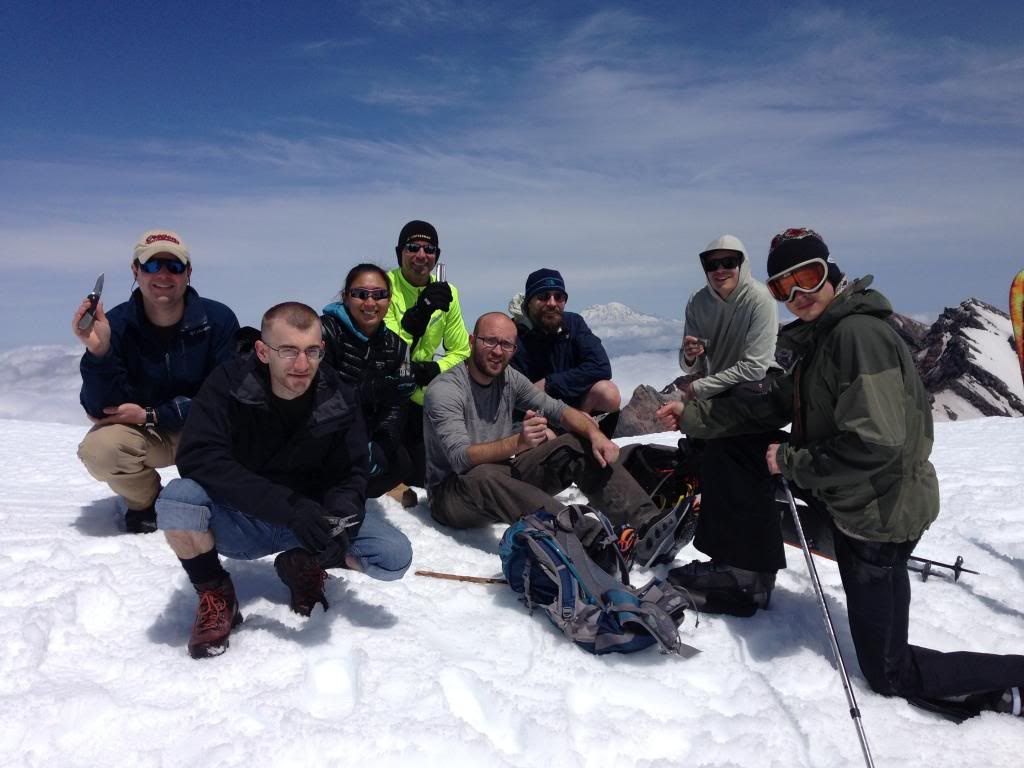 The trail down was quicker, most of the team glissaded down the steep snowy sections while a few decided to snowboard or ski. Of course, it wouldn't be a outdoor adventure without your favorite Leatherman – each team member brought their favorite tool and snapped this awesome shot for us to see (and make us jealous) back at the office. The tools of choice for this trip were a couple Waves, a couple Skeletools, Sidekick, Rebar, C33, and Charge TTi.
Now THAT is what we call department team bonding!